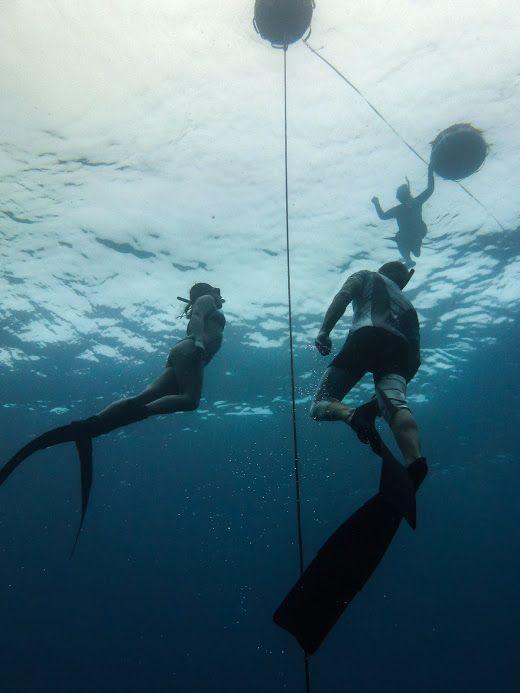 Don't fancy Scuba Diving, or it's just far too main stream, then why not give Free Diving a try?
The great thing about learning to free dive is that you don't need to take lots of equipment with you when you go off travelling as all you really need is your mask, if you can take your fins with you that's a bonus too, but no nead for a set of regulators or a BCD like with scuba diving.
DJL offers introductory Free Diving courses as well as training dives for already qualified Free Divers. DJL offers the introductory PADI Free Diver course over 2 days for 7,000 baht.
If you're already a certified diver then why not check out some of Koh Tao's dive sites and go fun diving.

Diving off the big boat, the prices are as follows:
1-5 dives 1,000 Baht per dive
6-9 dives 900 Baht per dive
10+ dives 800 Baht per dive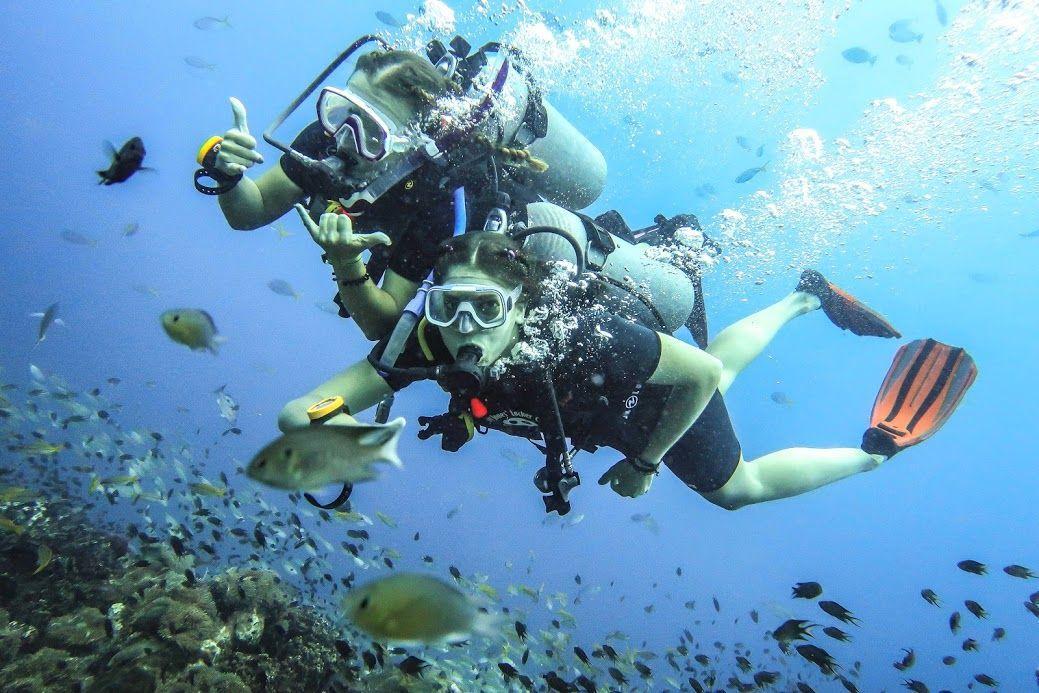 We're linked in with Davy Jones Locker and accommodate many of their divers and so you can book your Koh Tao Scuba Diving experience or any courses here through us before you arrive if you like so that you can maximise your time here on the island by starting you diving course on the same afternoon that you arrive on Koh Tao or even by completing the theory for your course before you arrive by completing PADI's eLearning before you get here, you can buy that at the PADI website here.
See our Scuba Diving section for details or for further information about some of the more advanced diving courses available you can have a look at the DJL website here.
If you aren't sure if diving is for you but would like to find out before committing to the PADI Open Water course then why not do the 1/2 day Discover Scuba Diving(DSD) Experience. If you really like it and decide to take an Open Water course afterwards you get a 1,000 baht discount off the PADI Open Water course price.
Davy Jones Locker is PADI 5 * IDC Resort so there is a whole host of dive courses that are available beyond the Open Water course for those who get bitten by the diving bug check out the main dive school website here.

Available courses are as follows;