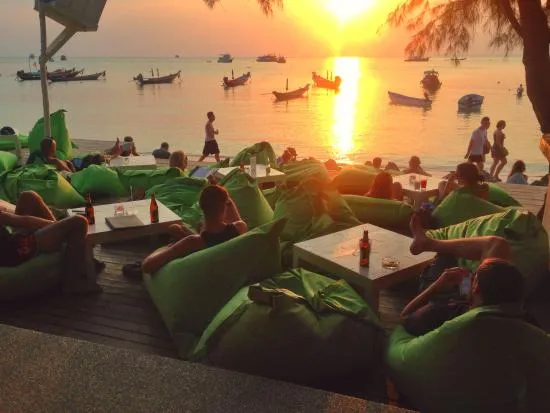 DJL Pool Bar is now a pile of rubble next to a green fish pond just missing the lily pads.
Lotus Bar is set down on the beach is where the party really gets going opening from 4pm - 2:30am
Fizz Lounge is also down on the beach and is a chilled out cocktail lounge as the name suggests opening
Dizza Bar is open to the street on the corner just opposite the 7-11 nearest the beach and has cheap drinks and an energetic bar staff opening
Choppers Bar & Grill is in the next street to Koh Tao Backpackers and has live sports and music opening
Later on people who want to stay out and party until the early hours head down to the south end of the beach to one of the nightclubs there on the beach either BND, Leo Bar, AC Bar or Fishbowl.
If you're just after some good food, then we're fortunate in Sairee to have a wide selection of restaurants to choose from with Thai and western cuisine.