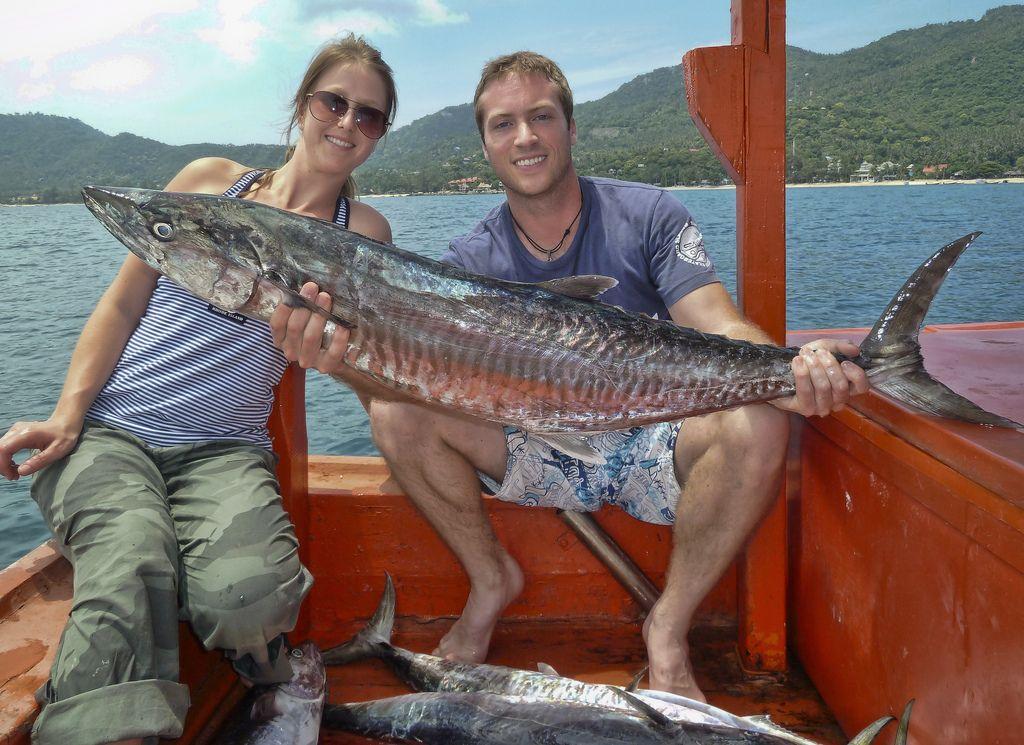 There are two different types of fishing trips available here on Koh Tao, some are a nice relaxing day out and you can take a few beers with you to enjoy for the trip chilling out on the fishing boat for the day. The other option is to go for a big game fishing trip and for that there is just one game in town and that's with Tobin from Xtreme Academy check out what's on offer with his big game fishing trips here on his website.
If you fancy something a little different night fishing trips are also available on request.
You can book your fishing trip in advance with us or book it whilst you are here at the reception.