Snorkelling Trips on Koh Tao
You can spend a day visiting the different bays around Koh Tao on a snorkeling trip, one of the best ways to see Koh Tao. You'll see many different fish such as Banner fish, Parrot fish, Damsel fish and many more and if you're lucky you may even see turtles or small black tip reef sharks.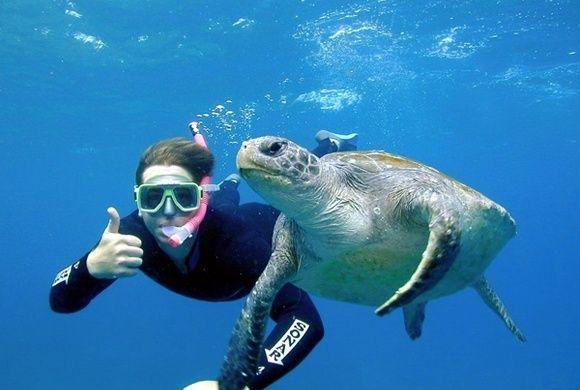 Payment for Full Day Around the Island Snorkel Trip
If you don't fancy spending a whole day snorkeling around the island and would prefer to just go snorkeling for an afternoon then DJL does take snorkelers on their afternoon dive boat and you also get your own Divemaster to guide you round the snorkel sites and identify the aquatic life. DJL's 1/2 day snorkel trip is 850 baht and also includes lunch of fried rice or Pad Thai.
You need to book in at least one day in advance for the snorkeling trips and you can do that by completing the booking form below.
Payment for 1/2 Day Afternoon Snorkel Trip