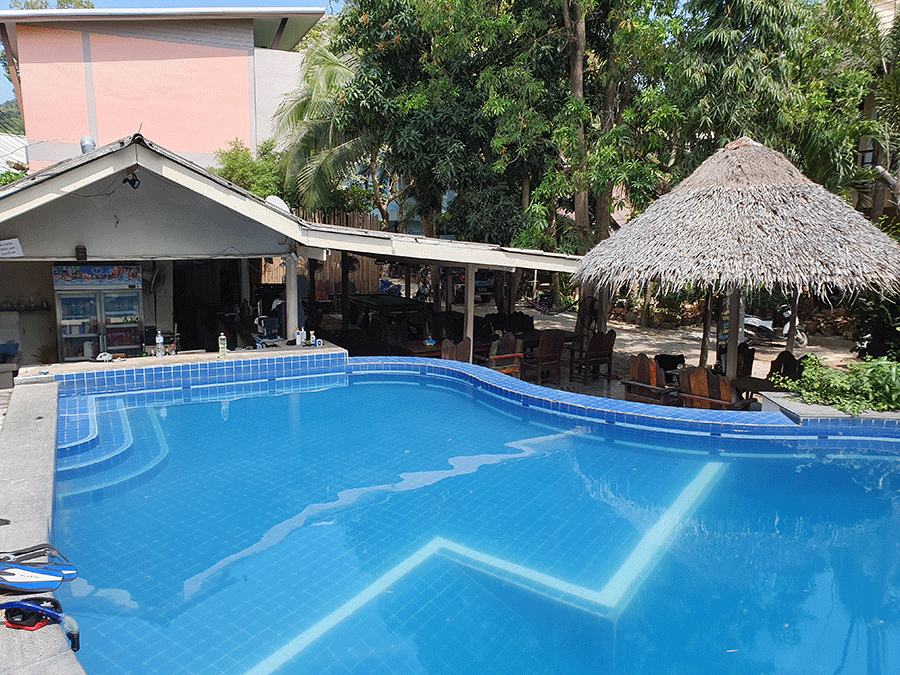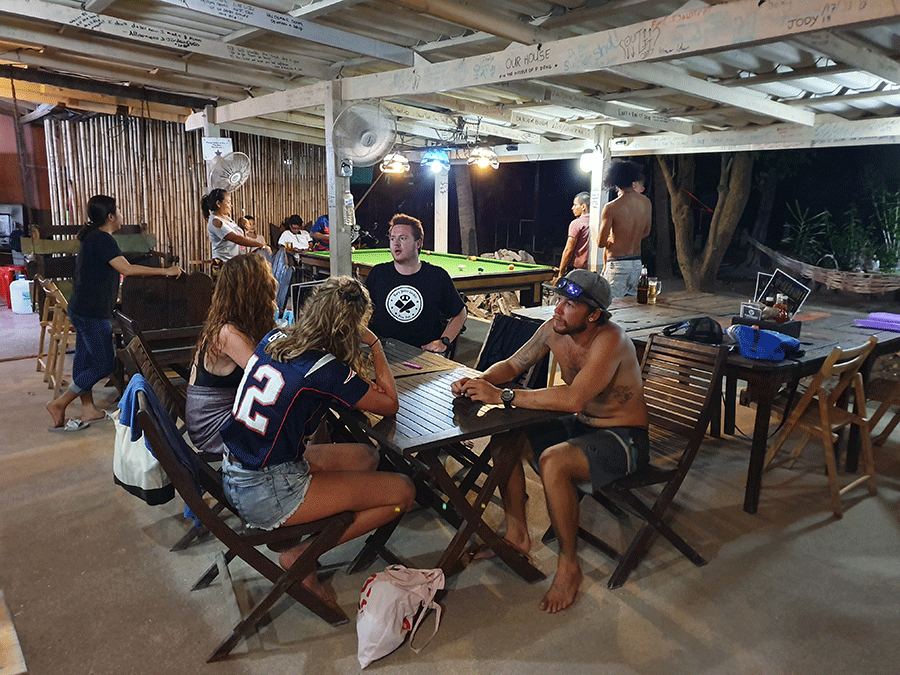 Only a matter of metres, less than 10 in fact from the front door is the DJL Restaurant & Bar and attached swimming pool. We send all of our customers who want to dive to DJL and so you're more than welcome to use the bar, restaurant, pool table & swimming pool and our customers get a discount off food and drinks there.
There are regular barbeques held in the the restaurant often to coincide with events at the dive school but all are welcome, the same goes for any of the bar events such as Divemaster snorkel tests or the Saturday afternoon pool parties.
The bar also has Leo & Tiger beer on draught and some of the best Indian curries outside of the UK!