Thai Cooking Classes on Koh Tao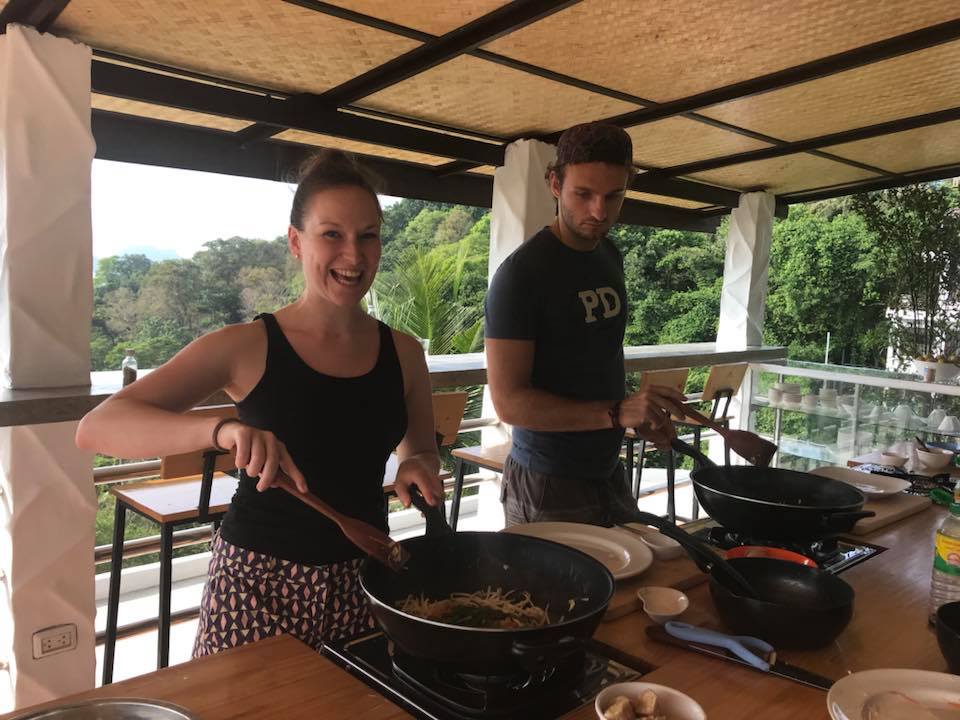 The best thing you can take home with you from your trip to Thailand is the knowledge of how to cook your own Thai food, so you can reproduce some of your favourite dishes at home and impress your friends and family.
Joy can take classes for up to 6 people at her cooking school, she offers set time cooking classes at 9:30am and 2:30pm or if you prefer you can book a private cooking class too.
You can book in either through us or directly with Joy through her Facebook page here.
You can check out her TripAdvisor Reviews here.
Just a few of the things you can learn to make