The PADI Divemaster course is the first professional level course in the PADI diving system.
There are 2 pre requisites that you need to meet before you can start the Divemaster course and those are that you must have at least 40 logged dives and you must be a Rescue Diver with a current Emergency First Responder(EFR) certificate.
When you complete your Divemaster course you will need to complete a number requirements to be signed off as a Divemaster such as swim tests, skills circuits, assiting Instructors on Open Water, Advanced Open Water and Rescue Diver courses as well as learning more about dive theory.
The Divemaster course is a very flexible course and can be completed in 2 or 3 weeks, however most people prefer to take a little longer than that to complete it and some taking 6 months or more and split their Divemaster training over a couple of visits due to limited time available from work for example.
When you take the Divemaster course you do also need to buy your Divemaster Crepak materials also which costs 8,000 baht and at the end of the Divemaster course you have to pay PADI for your Divemaster membership application fee which in 2019 is $210 Australian dollars.
The Divemaster course itself costs 30,000 baht and you can sign up for that by making a 3,000 baht deposit below.
Payment for PADI Divemaster
There is also the option to take what is referred to as a Divemaster Internship package that includes
Aqualung or ScubaPro Equipment package - with Buoyancy Control Device (BCD), Regulator set, mask, snorkel, fins, dive boots, rash vest, dive knife, safety marker buoy and dive slate
2 months of accommodation in a private fan room (there is the option to upgrade to AC)
Divemaster Crewpak
Divemaster membership application fee
Free fun diving at DJL Koh Tao for life.
The price for this package will depend on if you already have some existing dive qualifications.
If you don't already have any qualifications then the price of this package is 135,000 baht.
You can book that by making a 5,000 baht deposit below.
Payment for Divemaster Internship package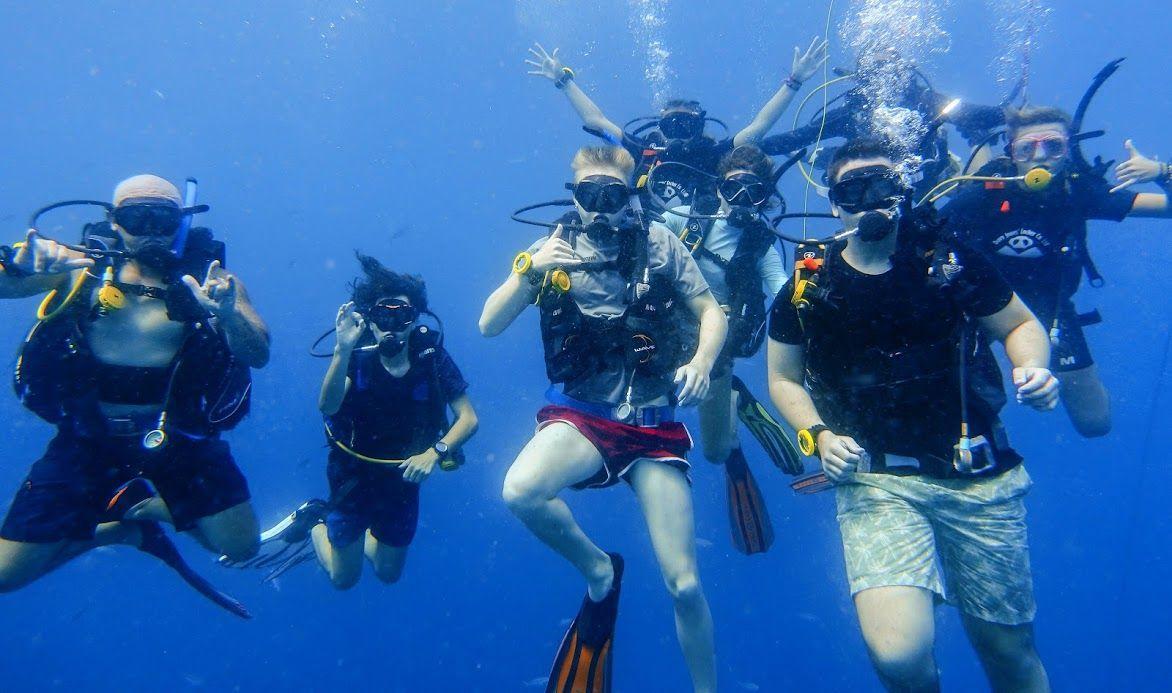 If you're already a certified diver then why not check out some of Koh Tao's dive sites and go fun diving.

Diving off the big boat, the prices are as follows:
1-5 dives 1,000 Baht per dive
6-9 dives 900 Baht per dive
10+ dives 800 Baht per dive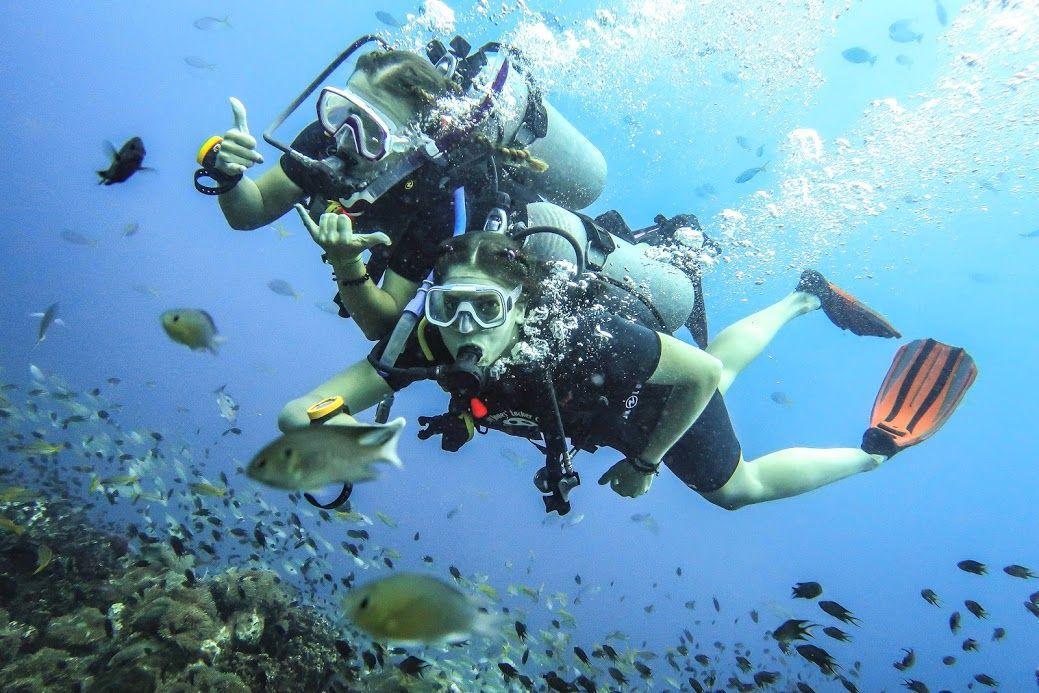 We're linked in with Davy Jones Locker and accommodate many of their divers and so you can book your Koh Tao Scuba Diving experience or any courses here through us before you arrive if you like so that you can maximise your time here on the island by starting you diving course on the same afternoon that you arrive on Koh Tao or even by completing the theory for your course before you arrive by completing PADI's eLearning before you get here, you can buy that at the PADI website here.
See our Scuba Diving section for details or for further information about some of the more advanced diving courses available you can have a look at the DJL website here.
If you aren't sure if diving is for you but would like to find out before committing to the PADI Open Water course then why not do the 1/2 day Discover Scuba Diving(DSD) Experience. If you really like it and decide to take an Open Water course afterwards you get a 1,000 baht discount off the PADI Open Water course price.
The Advanced Open Water course is only a short course which if you are in a rush can be completed in about 24hrs if you start at 10:00am on the first day with the knowledge reviews and then dive in the afternoon and then take the night adventure dive option on the same day as then you can finish up the course with the last two adventure dives the following morning.