The Discover Scuba Diving (DSD) 1/2 day experience is designed for beginners who've never dived before and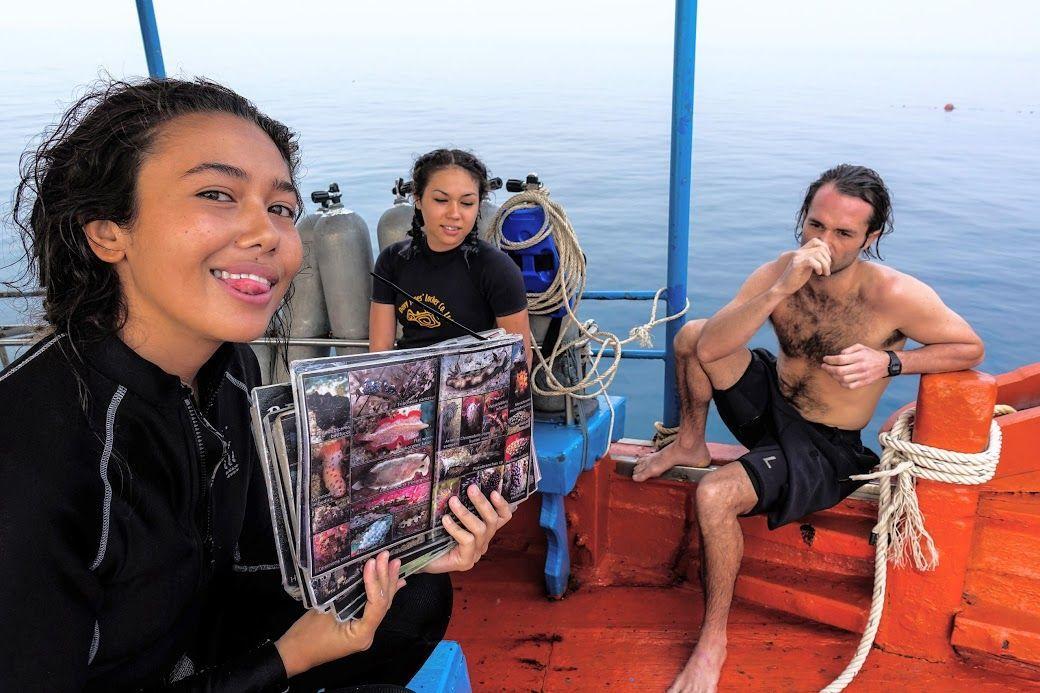 starts at 10am in the morning practicing some skills in the swimming pool, then you will head out on the afternoon dive boat that day to explore a dive site or two if you enjoy it and want to take the second dive for an additional 1,000 baht.
You can stay at .Rocks Guesthouse in an 8 bed AC dormitory for 200 baht that night.
The course costs 2,500 Baht for 1 dive and includes everything you'll need. As a bonus it will count towards your Open Water qualification if you get hooked and take that course with Davy Jones Locker you will get a 1,000 baht discount off the Open Water course. If you don't have much time the DSD dive can be counted as one of the dives towards completing the Open Water course too (only if you take the DSD with DJL and then the rest of the OW course) and then you can do the other three dives on one day which will make the Open Water course a three day course.
You can decide on the boat after the first dive if you want to take a second dive for an additional 1,000 baht, if you have tried Scuba Diving before and know that you want to take 2 dives you can of course book that in straight away too below.