The PADI Open Water Diving Course - Starts at 4pm on the first day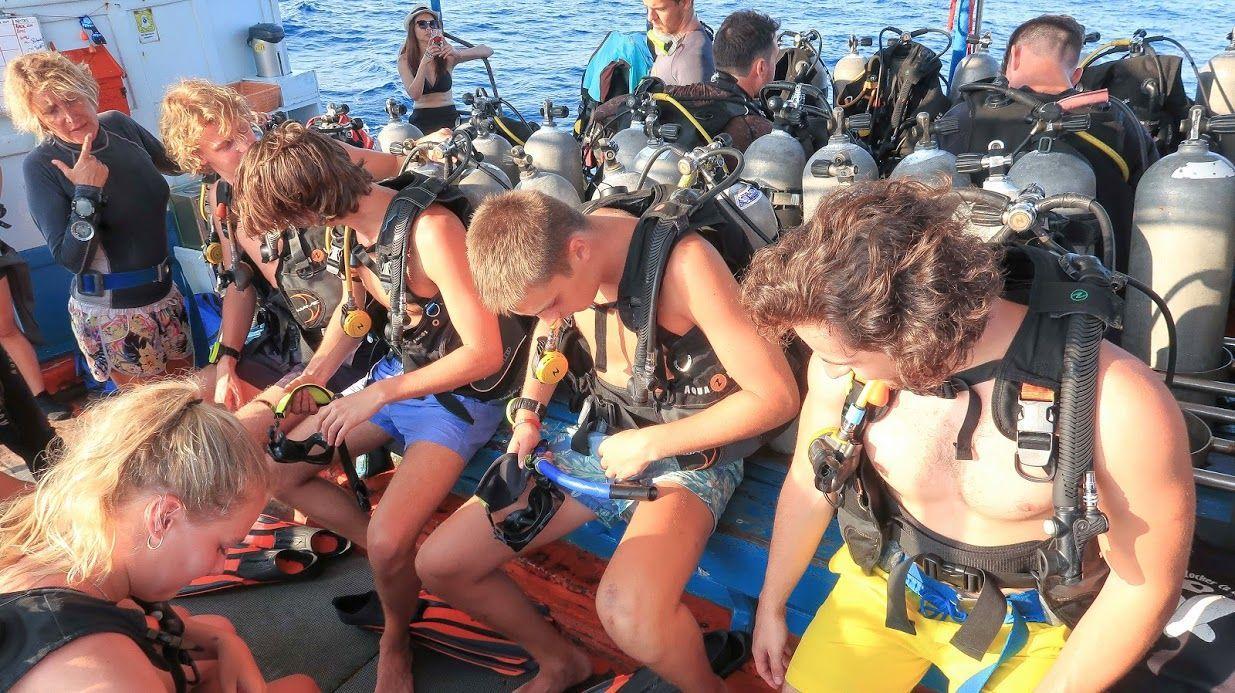 Package includes:
PADI Open Water Diver Course [4 days]
4 boat dives at different dive sites around Koh Tao (unless there is particularily bad weather and dive sites are limited, which would be highly unusual)
Your own PADI eManual, log book & certification
At DJL they operate a policy of a maximum of 4 students to 1 Instructor ratio and the Instructor is usually also assisted on the course by a Divemaster Trainee or you may also end up with 2 Instructors as new Instructors teaching their first courses are also monitored by more experienced Instructors so they can offer them tips on their teaching techniques.
The course is run over 4 days, 1 full day and three 1/2 days. Here on Koh Tao the first day of the Open Water course starts at 4pm in the afternoon so you just need to arrive on one of the ferries getting to Koh Tao before then (you can book in your transport to the island through
12Go.asia
). The first day lasts around 3-4 hours and mainly consists of watching the introductory PADI videos to familiarise you with some of the basics of scuba diving.
The second day consists of some more theory and some practical confined open water sessions in the swimming pool where you will practice the skills you will preform on the Open Water dives in the ocean.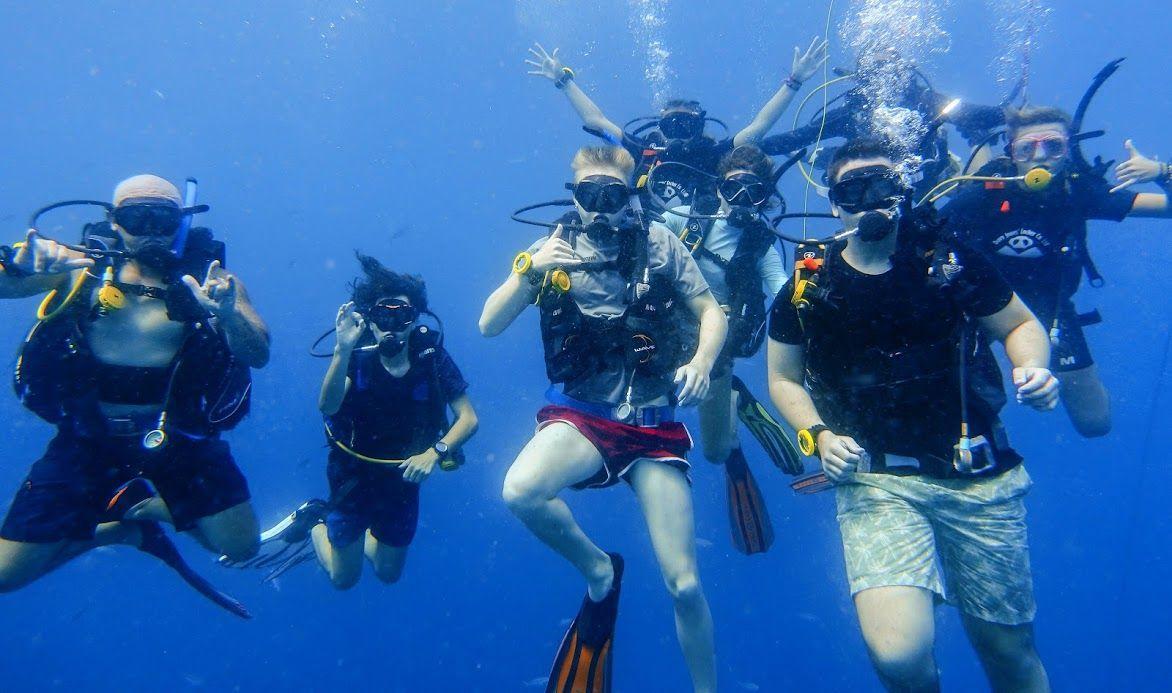 Day three is when you get in the sea for your first two scuba dives in the afternoon from one of our dive boats at two different dive sites which are up to a maximum depth of 12 meters.
On day four you'll complete dives 3 & 4 of the Open Water course up to a maximum depth of 18 meters, on which you'll have the option to be accompanied by a videographer who will produce a video which you'll be able to watch in the dive school bar that evening after 6pm and have the opportunity to buy a copy if you wish. You'll finish up your dives and certification process by around lunchtime on the final day of the dive course and be a PADI Open Water scuba diver qualified to dive down to 18m anywhere around the world.
There is a medical questionnaire that you are required to complete before you start the course, normally you will complete it here when on the first day of the dive course, but it is worth checking before you come as if there is anything which looks as though it may be a problem then your doctor may be able to sign you off as being medically fit to dive, you can download it here PADI Medical questionnaire and take a copy along to your doctor to sign off for you. If you complete the form here and find out that there is something that you answer yes to then the local doctors may not be able to clear you to dive as they aren't as familiar with your medical history as your own doctor at home and some things like asthma they can't test properly here on the island.
On the last day of the course you will complete the dives and be back at the dive school to complete your log books by around 11am and so if you aren't planning on sticking around to watch the video you can still take one of the afternoon or night boats off the island. However it is recommended that you do not fly for at least 18 hours after completing the dive course (see here) and don't plan to fly until the day after you will complete the course.
The cost of the PADI Open Water course is 11,000 baht and this includes all equipment hire and the certification costs and you can make a 10% deposit for that below to book in.
Payment for PADI Open Water course
If you are short on time or just don't want to spend your time in the classroom whilst you are here on holiday (understandable) then you can also complete PADI's eLearning before you come. This does costs a little more as it's 11,500 baht, but what this will mean is that instead of starting on the first day at 4pm, you will come to the dive shop at 11am so that your Instructor can check through your eLearning. Then you will carry on with the course that afternoon with the confined water sessions in the swimming pool. Then on the second day of the course if you complete everything in the pool on the first day you will have the morning off, if you didn't then there is plenty of time available in the morning to finish things off before you go out on the afternoon dive boat to complete dives 1 & 2 down to a maximum of 12 meters. You'll get back to the dive shop by 4:30-5pm and be done for the day. Then the last day of the course is an early start as we meet up at the dive centre at 5:45am for the morning dive boat and go out and complete dives 3 & 4 down to a maximum depth of 18 meters and then you'll get back to the dive centre to complete your log books with your instructor and be all done before lunchtime. So then you can relax for the afternoon before watching the video of the morning dives if you opted to be followed by the Videography company that we work with who can produce a movie of the final day of your course for 3,000 baht which is a set price regardless of how many people in your group decide they would like a copy, so for example if 3 people would like a video it will cost them 1,000 baht each, or if 4 people would like a video then it would cost them 750 baht each.
The cost of the PADI Open Water course with eLearning is 11,500 baht and also includes all equipment hire and the certification costs, but we take a 5,000 baht deposit for that to cover the PADI eLearning costs and then we'll send you the PADI eLearning information so that you can complete that before you arrive here.
Payment for PADI Open Water course with eLearning